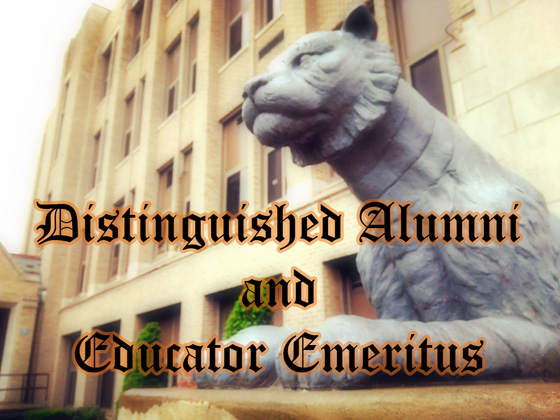 FOUR CHOSEN TO RECEIVE AMHERST CENTRAL ALUMNI FOUNDATION, INC. DISTINGUISHED ALUMNI AWARDS
On October 20, 2016 the Amherst Central Alumni Foundation, Inc. will celebrate four of its most successful alumni by adding their names to their new Alumni Wall of Fame and honoring them at an awards reception.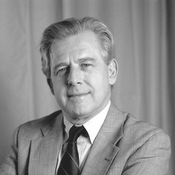 Dr. John Schriver '55 – Nationally recognized in the area of emergency medicine. Dr. Schriver helped establish two academic departments of emergency medicine at Yale University School of Medicine and Oregon Health Sciences University. Most recently Dr. Schriver was professor of Emergency Medicine, George Washington University Hospital, Washington DC.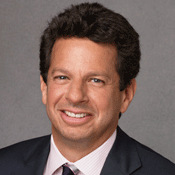 Gary Ginsberg '80 - Lawyer, American political operative and corporate advisor who worked as Assistant Counsel to President Clinton. After a time as senior editor and counsel at George magazine, Mr. Ginsberg was Executive VP of Global Marketing and Corporate Affairs at News Corporation. He is currently Executive VP of Corporate Marketing and Communications at Time Warner, Inc. in NYC.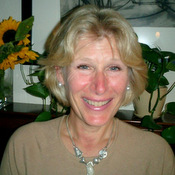 Anne Harding Joyce '70 – Past President of the ACAF, Inc. and instrumental in building the new Amherst Central High School field track. Anne has served on numerous boards including Buffalo Prep, Buffalo Olmstead Park Conservancy, Goodwill Industries, Rainbow Lake Association in Franklin County NY, and the Garret Club.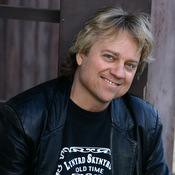 Tom Hambridge '79 – Grammy winning singer, songwriter, producer and drummer. Tom's production work includes duets or solo projects with Eric Clapton, Keith Urban, Steven Tyler and Joe Perry of Aerosmith, Kid Rock, BB King, and many others. Tom performed three times for the President at the White House.
RETIRED FACULTY MEMBERS TO RECEIVE ALUMNI'S HIGHEST HONOR
The ACAF, Inc. will also be recognizing four exceptional educators on October 20, 2016 for their dedication to education while at service at the Amherst Central School District. They will be presented with the Distinguished Educator Emeritus Awards.
Nancy Riccio – Former Director of Health, Physical Education, and Athletics for Amherst Central School District. During her career at Amherst, Nancy remained active in professional organizations including Treasurer of the ECIC League, President of the ECIC Athletic Directors, Treasurer of the WNY Varsity Ice Hockey Federation and the ECIC girl's representative to Section VI.
Kenneth Butka – Math Department Chair at Amherst Central High from 1992 – 2014, Ken also served as a class advisor and coach athletics for many years. He received numerous awards including the WNY Educational Service Council Excellence in Teaching Award and was honored in 2014 for 42 years of service by the Amherst Central School District.
Fred Machemer – a 1958 ACHS alumnus, Fred taught chemistry at Amherst Central High School for 30 years. He was an advisor, coached JV and Varsity basketball and also started their Junior Achievement Program.
Cleta Schermerhorn (posthumously) – a graduate of the Conservatory of Music at Ithaca College, Cleta taught music at the Lancaster School District and founded their band program. When Cleta's son entered college she took a music position at Amherst Middle School until she retired in 1972.
The Distinguished Alumni & Educator Awards reception will be held on Thursday, October 20, 2016 at 5:30-7:30pm at the Fairdale Banquet Center, 672 Wehrle Drive, Amherst, NY 14225. The reception is open to the public.
***If you made a reservation, there will be registration table at event to check in...no tickets will be sent.
--------------------------------------------------------
Past recipients of the Distinguished Educator Emeritus Awards include:
2004: Donald Munson
2005: Walter Reitz & Philip Schweikard
2006: Dr. Peter Demmin
2007: Jack Duffy, Robert Hettler, Elenora Hildebrand, Ruth Westenfelder
2008: Janette Atkinson, Thomas Davis, Werner "Whitey" Huber, David Ulrich
2011: Joseph Podgorski, Ellwood "Woody" Friedrich, Gary Runckel, Valerie McGovern
2012: Dr. Beck Brown, Dr. Howard Craig, Gail Eisen, Jack Koch, Virginia Federico
2013: Rosemary Dayton, Dr. Bruce Burr, Morton Klayman, Dr. Victor Lalli, Dr. Paul Wietig
________________________________________________