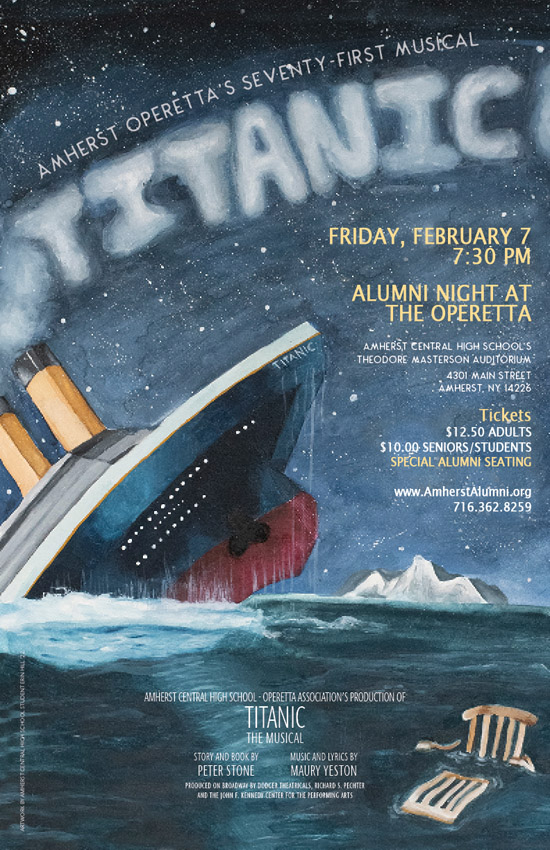 Amherst Alumni Night for the Amherst Operetta Association's 2020 production of Titanic - The Musical is on Friday, February 7, 2020 at 7:30PM.
The Amherst Central Alumni Foundation is a supporter of arts in the district, and this is our 29th Alumni Night at the Operetta.
There will be a special reserved seating section for Tiger Alumni. You can make this a mini-reunion with Tiger friends and family.
Join us! Deadline to purchase tickets is Thursday, January 30th, 2019.
You can purchase tickets three ways:
Purchase at Alumni office on Mondays and Fridays from 9:00am to 1:00pm or Wednesday from 9:00am to 1:00pm or 5:30pm to 8:30pm. We are located in room 124 in Amherst Central High School.
Download and print order form and send in via mail to purchase. Click here to download--->
You can also use PayPal Shopping cart to order below.
Tickets ordered via PayPal or by sending in payment will be mailed about a week before the show.
Questions? Contact the Alumni Office at 716.362.8259