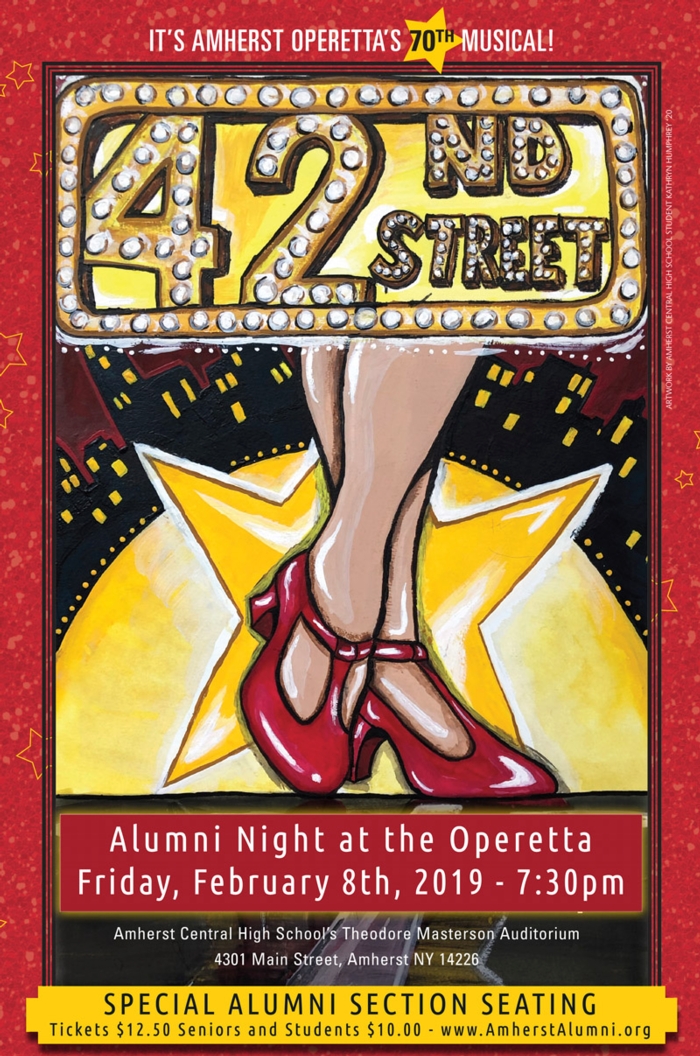 Amherst Alumni Night for the Amherst Operetta Association's 2019 production of 42nd Street is on Friday, February 8, 2019 at 7:30PM.
The Amherst Central Alumni Foundation is a supporter of arts in the district, and this is our 28th Alumni Night at the Operetta.
It is also the 70th Anniversary of Operettas at Amherst Central High School. The Amherst Operetta Association is hosting a 70th Anniversary Gala at the high school on Friday. You are invited to attend! Click here to find out more info on gala--->
There will be a special reserved seating section for Tiger Alumni. You can make this a mini-reunion with Tiger friends and family.
Join us! Deadline to purchase tickets is Friday, Febraury 1, 2019.
TICKETS SALES FOR ALUMNI NIGHT ARE NOW CLOSED
Questions? Contact the Alumni Office at 716.362.8259
---