---
DISTINGUISHED EDUCATOR EMERITUS AWARDS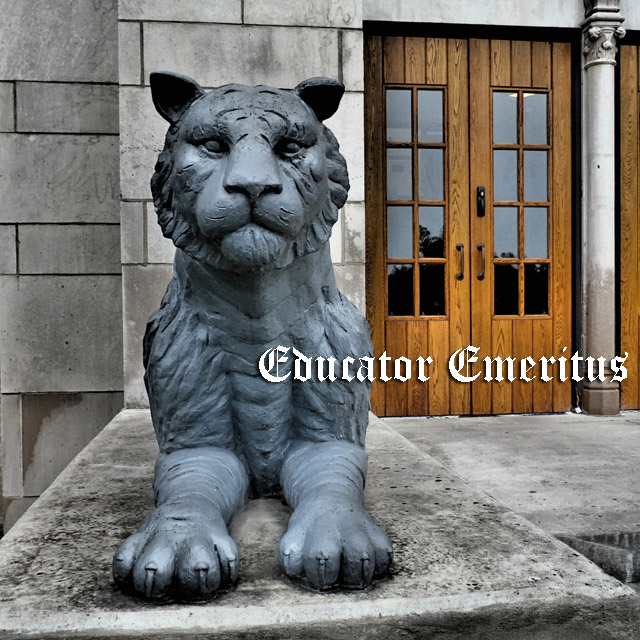 RECOGNIZING FACULTY AND ADMINISTRATORS FOR THEIR SERVICE TO STUDENTS WHILE AT SMALLWOOD DRIVE ELEMENTARY, WINDERMERE BLVD. ELEMENTARY, EGGERT ROAD ELEMENTARY, HARLEM ROAD ELEMENTARY, AMHERST MIDDLE AND AMHERST CENTRAL HIGH SCHOOLS
The Amherst Central Alumni Foundation, Inc. honors distinguished educators who demonstrated excellence and a high level of commitment while in service to their students in the Amherst Central School District. These educators are nominated by their former students or peers and have made a significant contribution within the school community. These exceptional and caring educators were dedicated to their student's success and made a difference in their lives.
Do you know a teacher or administrator who fits this description?
Nominate them!
APPLICATION AND SELECTION PROCESS
Nominators must submit the following to the Amherst Alumni Office by mailing to ACAF, Inc., 4301 Main St., Room 103, Amherst NY 14226 or by email at Alumni@amherstschools.org:
A nomination form (see below)
A letter of support including attributes that made the educator special
Anyone can submit a nomination
Include nominators name (and maiden name), class year and contact information
We accept submissions on an ongoing basis
Download nomination form by clicking here--->
If you prefer, you can complete the nomination form online by follwoing this link.
https://goo.gl/forms/RJJgf6SlHpPoqvBp2
---
Past recipients of the Distinguished Educator Emeritus Award include:
2004: Donald Munson
2005: Walter Reitz & Philip Schweikard
2006: Dr. Peter Demmin
2007: Jack Duffy, Robert Hettler, Elenora Hildebrand, Ruth Westenfelder
2008: Janette Atkinson, Thomas Davis, Werner "Whitey" Huber, David Ulrich
2011: Joseph Podgorski, Ellwood "Woody" Friedrich, Gary Runckel, Valerie McGovern
2012: Dr. Beck Brown, Dr. Howard Craig, Gail Eisen, Virginia Federico
2013: Rosemary Dayton, Dr. Bruce Burr, Morton Klayman, Dr. Victor Lalli, Dr. Paul Wietig
2016: Nancy Riccio, Kenneth Butka, Fred Machemer, Cleta Schermerhorn
2019: Bradley Tichenor, Lynn Daniels, George Wildridge, Anton Schwarzmueller
---