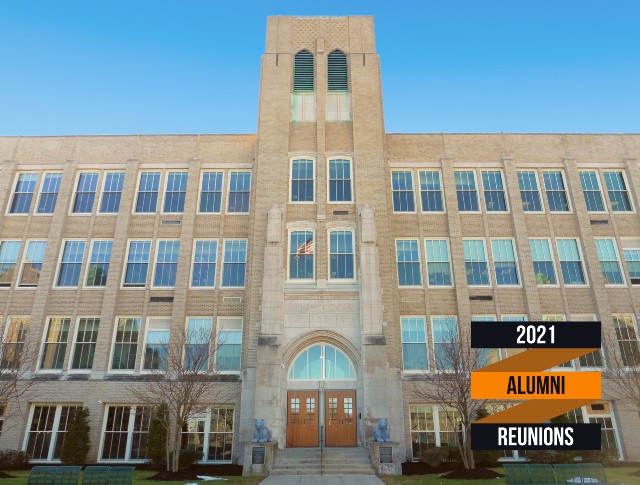 Please contact the Alumni Office with any info you have on reunions for 2021 to post here on the alumni reunion page. We can also provide you with a contact list for your class, print mailing labels and help promote on our social media accounts.
When developing your reunion, please consider keeping the Amherst Central Alumni Foundation, Inc. in mind if your class has funds leftover from your reunion or if your class would like to make a donation to our organization. There are a variety of ways your class can do this.
We are a 501(c)3 nonprofit which has given out in excess of $100,000 in grants throughout the district aimed at helping the students of today.
To get your reunion listed, you can contact the Amherst Alumni Office at (716) 362-8259 or alumni@amherstschools.org. We are glad to help out in any way we can. The Alumni Office is located in Room 124 of Amherst Central High School.
---
Reunions for 2021
---

A Message from the Class of 1995 & Class of 1996:
The ACHS classes of 1995 & 1996 are excited to announce our COMBINED 25th Reunion! Please join us on Friday, November 26, 2021 at 7:00 PM (Thanksgiving weekend) at the Reikart Ballroom at Jazzboline.
For details, tickets, and hotel options, please visit the official Eventbrite page here:
https://bit.ly/31PzmQT
To stay up-to-date with the latest news:
Follow Class of 1995's Facebook page here:
https://www.facebook.com/ACHS1995
Join the Class of 1996's Facebook Group page here:
https://www.facebook.com/groups/502310736782630/?ref=share
GO TIGERS!
---