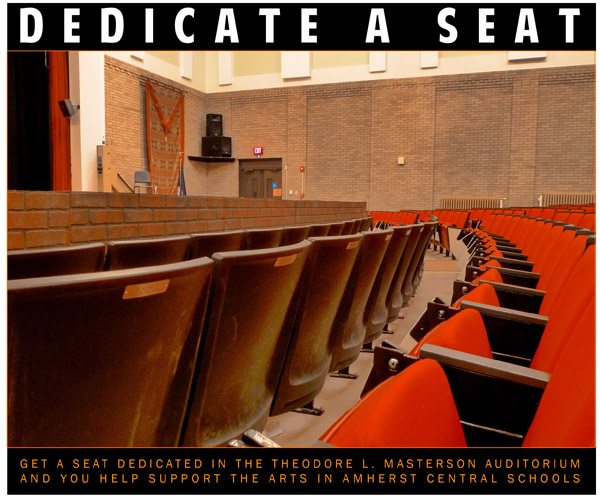 The Amherst Central Alumni Foundation is helping the arts in Amherst Schools by offering seat dedications on the back of seats in the Theodore L. Masterson Auditorium in the high school. Funds raised go directly to programs in the school through our foundation grant program.
Your donation includes an engraved name plate on a seat in the auditorium. You can dedicate a seat to yourself, a family member, loved one, business, etc.
To find out more information and to dedicate your seat, download the form via the link below.
The foundation is an independent 501(c)(3) not-for-profit organization.
Click here to view dedicate form--->
---