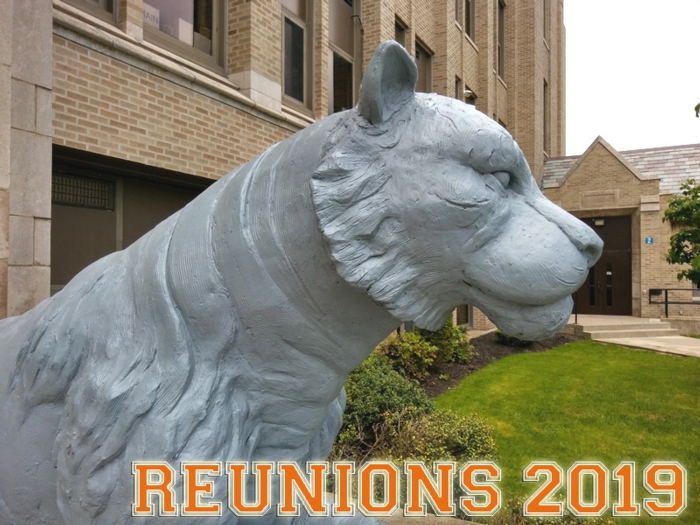 It is never too early to start planning.
Please contact the Alumni Office with any info you have on reunions for 2019 to post here on the alumni reunion page. We can also provide you with a contact list for your class, print mailing labels and help promote on our social media accounts.
(716) 362-8259 - alumni@amherstschools.org
___________
Classes with Reunions in 2019

Save the Date Amherst Central High School Class of 1969
50th Reunion Celebration will be September 14, 2019
At the Buffalo Yacht Club
Approximate cost of $60 per person
Please set up your database profile at amherstalumni.org by clicking here---> http://www.amherstalumni.org/first-time.cfm
Connect with classmates and read our 50th reunion updates!
The reunion committee will plan a weekend (9/13 - 9/15/2019) of activities, post a listing of local hotels, and list suggestions for our gift to Amherst Central High School from the Class of 1969
*Please set up your profile by November 19th, 2018
Thank You!
Your 50th Reunion Co-Chairs Ellen Marshall & Tina (Vispi) Robertson
---

Save the date!!!
40th Reunion events will be scheduled July 25 through July 28.
Our highlight event will be on Saturday July 27th: Dinner at the popular Big Ditch Brewing Company, downtown Buffalo.
If you have NOT received our "Save the Date" email, PLEASE register your information TODAY, so as to not miss out on future emailings!
http://www.amherstalumni.org/first-time.cfm
Please "Save the date". We are looking forward to seeing you at the 40th Reunion!!
Your ACHS 40th Reunion Committee
---