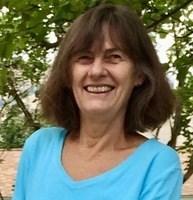 Sarah Roholt
December 22, 1949 -April 19, 2022
Raleigh, North Carolina - Sarah Jane Roholt died April 19, 2022 at her home in Raleigh. She was 72. For over two years she had defied the odds against a rare and aggressive cancer.
She was born December 22, 1949 in Berkeley CA to Oliver and Sophronia Roholt. Her father's teaching and research career took the family to Pullman WA, where Sarah began elementary school, and then to Buffalo NY, where Sarah graduated from Amherst High School in 1968. She earned her undergraduate and graduate degrees in nutritional science and chemistry from Cornell University, where she was a scholarship student.
After starting her career in Washington DC, she moved to North Carolina to help implement the Special Supplemental Nutrition Program for Women, Infants, and Children (WIC). She lived first in Asheville, then Wilmington, then settled in Raleigh, where she enjoyed a long career as nutritionist with the N.C. Department of Health and Human Services. Upon her retirement in 2010 she was named to the Order of the Long Leaf Pine, North Carolina's highest honor, in recognition of her exemplary service to the state.
Sarah was an explorer who loved nature, travel, and outdoor adventure. As a child she learned to fish at her Uncle John's farm in Idaho. She was certified as a scuba diver in high school. She studied in Japan and trekked in Nepal and Iceland. In 1990 she married Joe Layton, who shared her love of adventure, and together they backpacked the mountains of North Carolina, Utah, and Montana; hiked the Grand Canyon many times, in and out and rim to rim; and traveled in South Africa on safari.
Sarah loved to dream and plan during long-distance runs. She completed the Marine Corps and Chicago marathons in her fifties.
She was a passionate community activist, dedicated to preserving Raleigh's historic neighborhoods and making the city greener and more livable. She served for many years on the Mordecai Citizens Advisory Council and represented Mordecai in the Raleigh CAC. Tenacious and tireless, she did not back down from a cause, even when the cards were stacked against her. That tenacity served her well in every aspect of her life.
Sarah appreciated and vigorously supported the arts, collecting work by local artists and artisans, immersing herself in literature with her book club of many years, and taking in performances at Stewart Theater, where she and Joe were season ticketholders.
She was a master gardener and a brilliant chef. She and Joe loved to entertain, and their table was always exquisite - fresh flowers and greenery from their yard, savory food served on warmed dinner plates.
Above all, Sarah devoted herself to the people she loved: Joe, her friends, her family. She moved her parents to Raleigh in 2000 and was their primary caregiver for the rest of their lives. Her father died in 2006, her mother in 2017 at 103 years young.
Sarah is survived by her husband, Joe Layton; brother Chris and sister-in-law Karen Roholt of Riverside, California; and many cousins.
Thanks to Dr. James Abbruzzese of Duke University Cancer Center and Dr. Nilofer Azad of Johns Hopkins Cancer Center for their compassionate guidance in helping Sarah maintain her quality of life. Thanks to Patty Harris, RN, Viviane Vovor, CNA, and Transitions Hospice for helping Joe care for Sarah at home.
Her ashes will be interred in Historic Oakwood Cemetery. A celebration of her life will be held at Mordecai Historic Park from 3-7 p.m. on Tuesday, May 24, 2022.
Gifts in Sarah's memory may be made to the Sharon Moore NC State LIVE Endowment, a fund that supports the performing arts program Sarah loved. To contribute online, enter the fund name at https://give.ncsu.edu. Checks should be payable to the NCSU Foundation, designating the fund in the memo line, and mailed in care of NC State Gifts & Records Management, Campus Box 7474, Raleigh NC 27695.