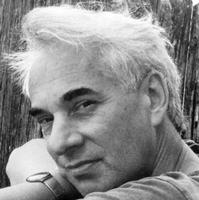 David Bradley Wakoff passed away at Hospicare on August 8, 2015, in the presence of his loved ones, after a two-year battle with cancer. He bore the tribulations of the disease, and the various measures used to fight it, with grace, good humor, courage, and an acceptance of his life moment to moment that was remarkable and exemplary.

Born in Buffalo, New York, March 22, 1954, he graduated from SUNY Albany with a degree in Mathematics. After riding his bicycle cross-country, picking apples in Washington State, and being a "ski bum" in Utah, David chanced to visit his brother Michael in the Ithaca area in the summer of 1977, and he never left.

David had an incredible talent for analyzing problems and finding innovative solutions. People first became aware of this talent after he taught himself how to repair VW "bugs" in the late 1970s and devised a way to create a heating system for them that far exceeded the one they came equipped with. As word spread, David developed a small VW repair business, installing his custom-built heat systems. Later, in the early 1980s, he taught himself computer programming using a little Texas Instruments machine. Little did he know, but this would lead to a thirty-year career as a systems analyst and business intelligence architect at Cornell University, where he was known as "Doctor Dave" because he could diagnose and fix the most intractable problems. He loved the creative process that led to these solutions, often working into the wee hours of the morning on his innovative solutions. A talented juggler, he had a knack for juggling the many moving pieces of complex IT systems.

David had a great sense of humor, delivering deadpan lines with a twinkle in his eye. In the middle of a conversation, especially with those who knew him well, he would start quoting the funniest lines from his favorite movies such as "My Cousin Vinny" and "The Princess Bride," and if he was with his daughter, Zoe, or step-daughter, Canaan, who knew the movies just as well as he did, they would hilariously trade lines back and forth, accents and all. Even when he became too weak to talk, he kept us laughing, using his long fingers, smiling eyes, and expressive bushy eyebrows to comical effect.

A spellbinding free-form dancer and talented conga player, he loved playing and dancing to music with complex African and Latin rhythms.

He was devoted to his family, a loving partner, father, brother, and son, and spared nothing to help with things big or little. He did everything he could to be here with them for as long as possible.

David touched so many of our lives in deep and profound ways, and everyone is the better for having known him.

David is survived by his daughter, Zoe Marie Wakoff of Ithaca; his step-daughter, Canaan Boyer of Boston, his fiancé, Manuela Amzallag of Ithaca, his brothers Michael Wakoff of Ithaca and Brian Waykoff of Youngstown, NY and his parents, Ruth and Robert Wakoff of Amherst, NY.

A memorial service will be held on Sunday, October 25, 3-6 pm, at the Treman Center, 95 Hines Road, Newfield, N.Y., http://tremancenter.com/. Donations in lieu of flowers may be made to Hospicare, http://www.hospicare.org/ or The Cholangiocarcinoma Foundation, http://cholangiocarcinoma.org/.

Published by Ithaca Journal on Oct. 22, 2015.
https://www.legacy.com/us/obituaries/theithacajournal/name/david-wakoff-obituary?id=21721843