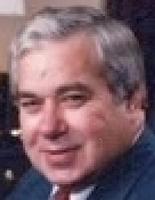 Harry E. Goetzmann, Jr. April 20, 2022 Harry E. Goetzmann, Jr., 84, passed away peacefully at his home in Skaneateles, NY on April 20, 2022, after a long illness. Harry was born in Amherst, NY in 1937, to the late Harry and Ruth Goetzmann. Harry was a serial entrepreneur and began his first job at the early age of five when he would rise at 5:00 a.m. as a substitute paperboy with the Buffalo Courier Express; he secured his own route at the age of nine through high school alongside his five siblings who held paper routes as well. Harry excelled in the classroom as a member of the National Honor Society, as well as in athletics on the track team, baseball team and as Captain of his high school football team. He was the treasurer of his senior class and later in life he was voted the "Most Successful Alumnus, class of 1955" of Amherst Central High. Harry graduated college in 1959 with a Business degree from Syracuse University attending on a full scholastic scholarship. He captained the football and basketball cheerleading team and played on the Syracuse lacrosse team. Harry was an Army ROTC cadet at Syracuse graduating as a Distinguished Military Graduate. Harry went on to serve his country flying helicopters as an officer in the Army. Harry began his professional career with IBM in Syracuse as a salesman and later as a sales manager. Six years after joining IBM Harry left to start a new company, Syracuse based Continental Information Systems (CIS) which was a company that bought, refurbished and leased IBM computers to businesses. Harry began the company in his home. CIS eventually grew to 1,200 employees, had over fifty offices in the United States, Germany, England, Switzerland and Japan. CIS excelled at re-leasing computer equipment and eventually ventured into the leasing of commercial aircraft, trains and ocean-going ships. As the Chairman, President and founder of CIS one of Harry's greatest achievements was listing his company on the New York Stock Exchange. Harry was a founding partner for Schomann Entertainment, an entertainment and communications company. He then founded and developed MegaCom Limited, the first cellular company in the Republic of Georgia. MegaCom provided the ability for Georgians to communicate
on an international level. Harry supported numerous business and civic organizations. Harry served as Trustee for Syracuse University, Cazenovia College and WCNY. Harry was on the Board of Directors for Chase Lincoln First Bank, Salvation Army, Hiawatha Boy Scout Council of America, Crouse Irving Memorial Foundation, American General Life Insurance Company, Central N.Y. Leukemia Society, Citizens Foundation, Computer Dealers and Lessors Association, Central NY Metropolitan Development Association and Syracuse Symphony. Harry was Chairman of the Board for the Greater Syracuse Chamber of Commerce and the Greater Syracuse Services Corporation. Harry met his Syracuse University sweetheart Sylvia Ingraham in 1956 whom he later married and they raised five children while residing in Skaneateles, NY. Harry's greatest joy came from spending time with his children, fifteen wonderful grandchildren and most recently one adored great grandchild. Harry was happiest spending time with his family and friends on Skaneateles Lake, in the Adirondack Mountains and at St. Augustine Beach. Harry could always be found smoking his cigar while sharing stories about his days in the military, flying and his hunting adventures. Harry is survived by his wife of 63 years Sylvia, his children Craig (Jean) Goetzmann, Dan Goetzmann, Eric (Sheila) Goetzmann, Harry Goetzmann III (Partner Janet Winkelman) all of Skaneateles, NY, and Darlene (Mark) LaFontaine of Hudson OH. He is also survived by his brother Clark Goetzmann of Honeoye, NY, sister-in-law Katie Goetzmann of Marco Island, FL, sister-in-law Cynthia Goetzmann of Honeoye, NY and many nieces and nephews. Harry was predeceased by his parents, sister Grace Drew Kerns, brothers Paul Goetzmann, Col. Philip Goetzmann, and Don Goetzmann. Calling Hours will be held, Saturday, April 30, from 1 to 3pm at Robert D. Gray Funeral Home, Skaneateles NY. If you choose donations can be made to Hospice Foundation of Central New York. To send condolences, visit robertdgrayfuneralhome.com.
Published by Syracuse Post Standard from Apr. 22 to Apr. 24, 2022.